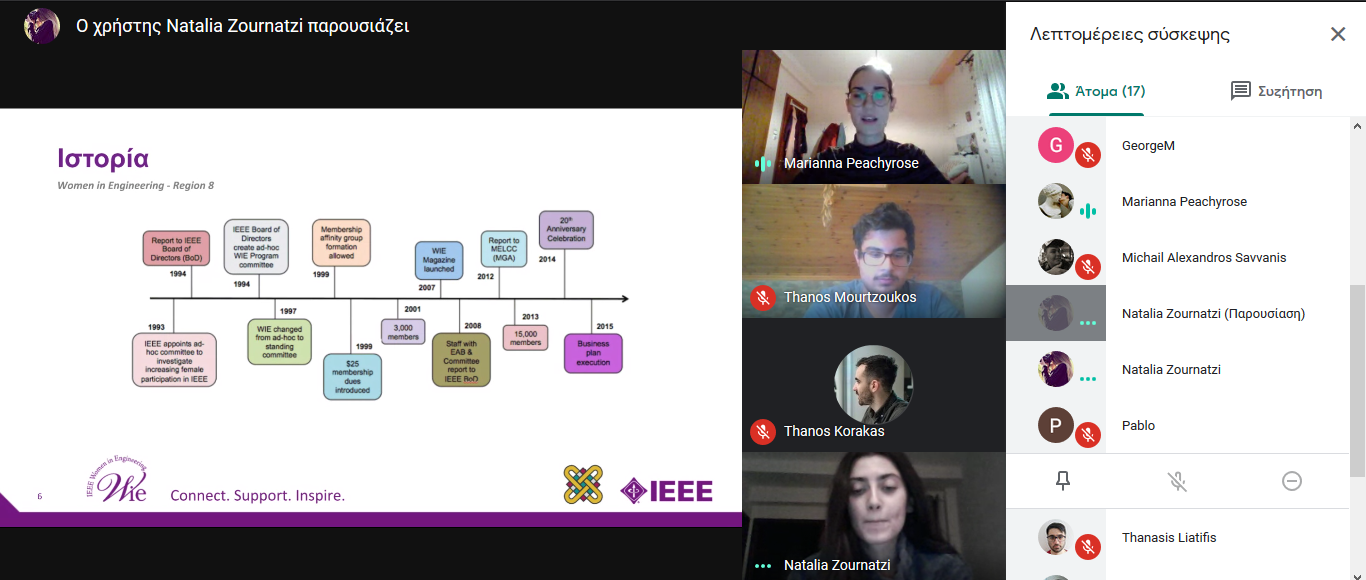 The IEEE Student Branch of the Department of Informatics of the University of Western Macedonia in Kastoria organized its first online event for the new academic year and celebrated the creation of the global technology organization IEEE, with the event IEEE Day 2020, Kastoria. The theme of the event for another year worldwide was "Leveraging Technology for a Better Tomorrow".
The event took place online on Tuesday, October 20, 2020 via the Google Meet platform. The event began with the welcome of the participants by the Chairwoman of the Student Branch Georgia Fasoula and then the actions of the Student Branch were presented by Christos Anastasiou, Treasurer of the Student Branch. Then the presentation for the benefits of the research laboratory was made by Thanos Mourtzoukos, Vice-Chair of the Student Branch. And finally, the presentation was made with the actions of our affinity group Women in Engineering by Natalia Zournatzi, Publicity of the affinity group and Marianna Bosiaka, Web-Mistress of the affinity group.
We would like to thank our speakers for their participation and all of you who support us in our every action!